When the Blessed Sacrament passes over me during...
thebestofhydie: letmebecatholic: YES!
4 tags
"You cannot please both God and the world at the same time, They are utterly..."
– St. John Vianney (via radioteopoli)
4 tags
FOR 2013.
My prayer for you all is that you never forget your true self. That you never forget where you came from. You came from God. You came from His Love and His creation. You are made in God's image and I pray you show His image to everyone you meet and radiate His love and mercy to everyone. As you get older, you become more busy and distracted by these worldly lies. And I truly and sincerely...
Whoever wins, let's pray the Rosary for them.
2 tags
Anonymous asked: Ou, i live close to that!! But i may be busy... But if i go, can i go by myself? and where would i like check in or w/e? I've never done this before O;
Anonymous asked: when is the next meeting if you live in Sacramento? O:
Anonymous asked: Is there no exception to gong to the next retreat even if i didn't go to Life in the Spirit retreat? :( i really want to go.. I've actually been wanting to for a long time, but now i'm much more serious about my religion
2 tags
"How to pray? This is a simple matter. I would say: Pray any way you like, so..."
– Blessed Pope John Paul II
Anonymous asked: it's so far away :( when and where are meetings anyways?
Anonymous asked: When is the Life in the Spirit Retreat?
Anonymous asked: When's the next retreat in Sacramento?
4 tags
Obligation.
Make sure you guys go to mass today. It is a holy day of obligation because it is the Solemnity of the Assumption of the Blessed Virgin Mary.
4 tags
Corrupted.
Ephesians 4: 22-24. "You should put away the old self of your former way of life, corrupted through deceitful desires, and be renewed in the spirit of your minds, and put on the new self, created in God's way in rightousness and holiness of truth." In preparation for the LSR, we need to be our new selves. We need to live in God's way in rightousness and holiness of...
5 tags
"Any country that accepts abortion, is not teaching its people to love, but to..."
– Mother Teresa (via authenticsouthern)
"If you're fasting and not praying, you're not fasting. You're dieting."
– Father Jeff (via flowersintheseweeds)
Reminder: TOMORROW, February 22, is Ash Wednesday
catholicfemininegenius: It is not a holy day of obligation. But as my former pastor would say, it's a holy day of invitation. Go to Mass. Receive your ashes. Remember that from dust you came and to dust you shall return. Oh, also fast AND abstain from meat. Two different things.
3 tags
"Keep in mind that our community is not composed of those who are already saints,..."
– Mother Teresa of Calcutta
2 tags
Reminder: TOMORROW, November 1st (All Saints Day),...
catholicfemininegenius: Or as my pastor puts it, a "Holy Day of Invitation". Don't forget to go to Mass!
"If you think you have a bad voice, sing twice as loud. It'll serve God right for..."
– Matt Maher
4 tags
Verso l'alto: Youcat #34 →
belovedmegan: What should you do once you have come to know God? Once you have come to know God, you must put him in the first place in your life. And with that a new life begins. You should be able to recognize Christians by the fact that they love even their enemies. [222-227, 229] After all, to know God…
OFFICIAL FCJC.
THE OFFICIAL FCJC NATIONAL WEBSITE IS WWW.FCJC.US! THE NEW FCJC YOUTH NORCAL WEBSITE IS UNDERCONSTRUCTION. BUT WILL BE UP…EVENTUALLY! IN THE MEANTIME, ENJOY THE FCJCYOUTH NORCAL TUMBLR, TWITTER, AND FACEBOOK!
17 tags
10 tags
TAKE A GOOD LOOK.
fathershane: None of that stuff is going to heaven. You're not going to be able to take any of it. Any people you see? They might be there, and it might partly depend on you. Quickest/easiest way to change perspective on "life" and "today" that I know of.
5 tags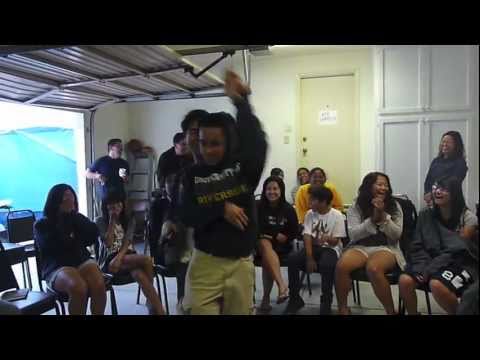 VEGAS MISSION TRIP PICTURES. →
3 tags